The following silly things were made by myself for the Laxius saga.

There are not a lot of them, but still... Let's show them !
Here is the first one :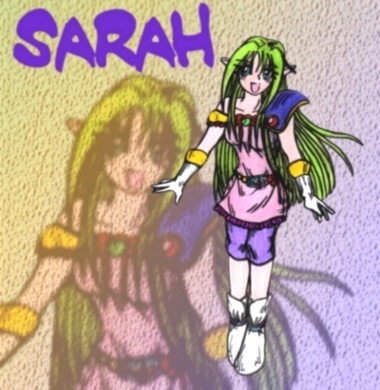 This is "my" version of Sarah.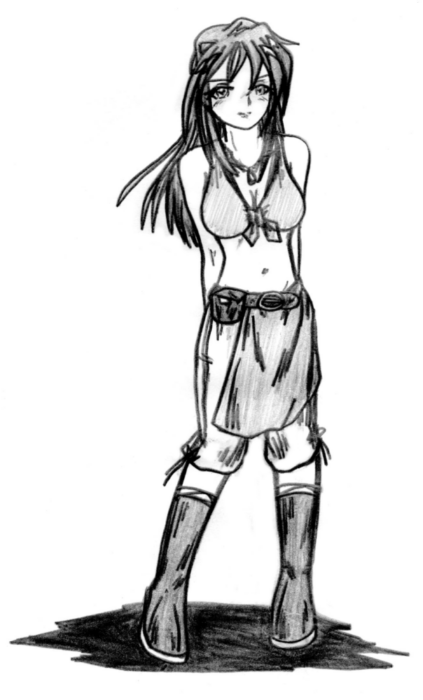 This one is... Well, this one is "supposed to be" Wendala.

Now that I'm looking at it, I'm almost ashamed, since I'm not really sure it's a good looking drawing...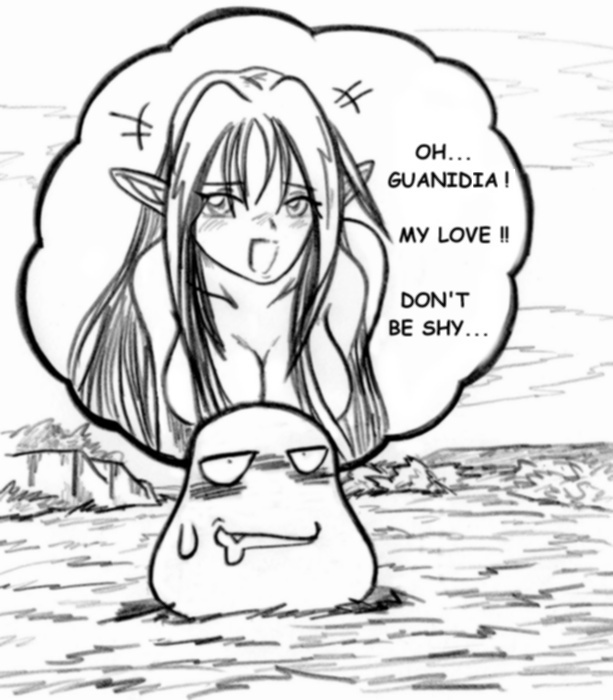 Er, well... Guanidia's such a pervert !!

And the most recent one...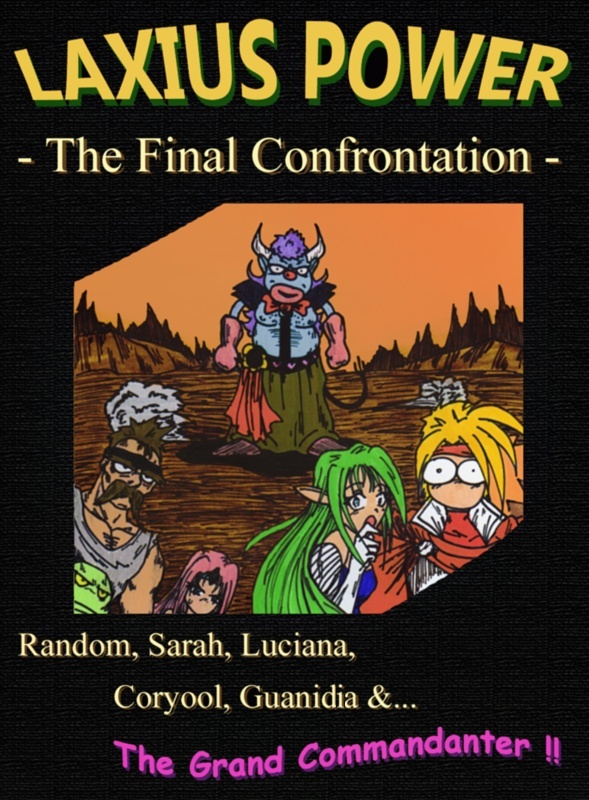 ... This is certainly the most stupid one I did, and I'm kinda proud of it

I made this one 2 days ago, after finding out the Laxius Saga was more than 10 years old, now... Indinera, I hope you'll enjoy it

PS : I'm missing a fifth one, were Cooryol, Guanidia & Sarah were drunk, with Random surprising them.
I can't find it anywhere...