Choose Wisely



Witch Hunt


Little Hearts


Echoes of Aetheria



Asguaard


Witch Hunt


The Book of Legends


Moonchild


Elendia Ceus


Little Hearts


YOU and who else?


A Timely Intervention


The Tale of a Common Man


Undefeated


3 Stars of Destiny


Laxius Force III


Laxius Force II


Laxius Force


Millennium 5


Millennium 4


Millennium 3


Millennium 2


Millennium


Dreamscape


Sylia


Opaline


Onyx


Girlfriend Rescue

ALDORLEA MAGAZINE - FEB. 7, 2011

News on the Forum!




Indinera created a fun topic, rank all 9 final bosses of Aldorlea, go there and put your choice. And also remind you of how hard or easy the battles against them were. lol

RPGFan Review of Laxius Force III - The Last Stand!




RPGFan gave a nice review of the last episode of the Laxius Force trilogy, it scored a overall of 85%, wow! You can read the full review here!
According to the reviewer, Laxius Force III was the best of the trilogy, if you doubt you can always download the game below.

The stunning finale of the trilogy!
Random is finally going to meet the Grand Commendanter!
What will be the outcome? Will the Laxius Force or the Order win the war?
Find out in this 100+ hours game featuring up to 42 playable characters and 150+ quests!








Millennium Update!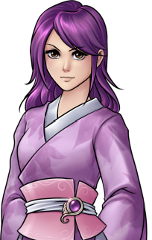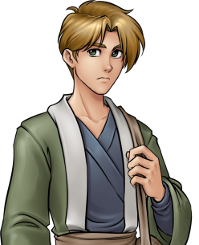 In the beginning, only Millennium 3 had some features like choice of visible and invisible enemies and faster battles. Now all Millennium games has these features, Indinera gave a boost to the series giving to Millennium 1 and Millennium 2 features like faster battles and choice of visible and invisible enemies. XD With these new features the Millennium saga will be even more fun to play.

Click on the name of the games below to get them!




Millennium - A New Hope

Marine starts upon a challenging path that could change the world of Myst forever. Her goal? She has a bit less than a month to find and convince twelve warriors to support her, so that ultimately she can confront the thirteen powerful warriors of the heartless government of Mystrock in a legendary showdown.

If she wins the lands of Myst will never be the same again but in a land with so much suffering can she find the twelve people that will allow her to pursue her dream of a better future?




Millennium 2 - Take Me Higher

Millennium 2 is the sequel to the new epic saga of Aldorlea Games, specialists in RPG and Adventure. Will Marine gather the people she needs so that they can challenge the Lords of Mystrock to a legendary showdown?

With magic and marvels a world and journey await you.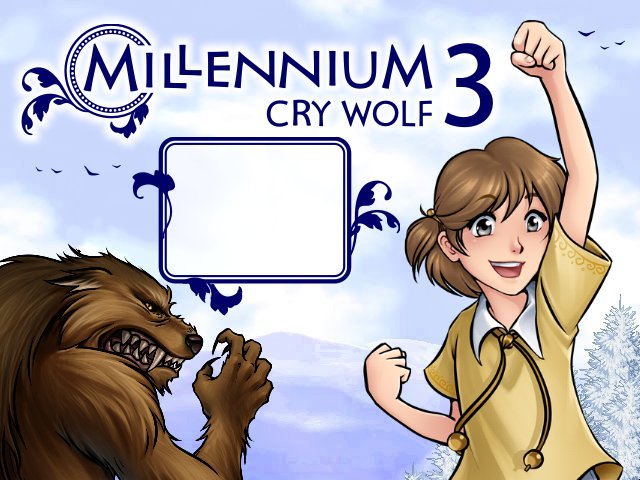 Millennium 3 - Cry Wolf

Marine and her friends are back!
Time is running out for the showdown and the Lords of Mystrock are nastier than ever - but Marine has other priorities!
She has to explore the Eastern part of the world with the hope to find new warriors! But little does she know that she is going to be sidetracked in order to help some of her friends!
What will happen next? Will Jeanne be back? Is Bokden still as elusive as ever? Play and find out!

Millennium 3 is the latest installment of the award-winning Millennium series, featuring 40 quests, 32 secret rooms, up to 11 animals kings and a whooping 20-30 hours of gameplay!

Upcoming Aldorlea Games:
Millennium 4 - Beyond Sunset!

Aldorlea next game will be the fourth episode of the incredible Millennium saga, Millennium 4 - Beyond Sunset, Indinera hasn't revealed much about the plot but I'm sure that fans of the series will love this:




This is the eyes of the first character, is he human? is he good? or bad?

These characters on the dark will appear in Millennium 4, want to guess who or what are them?

You can post your guesses in this topic!

Oh, and Millennium 4 is supposed to come out in April so stay tuned in the forum for upcoming screens or teasers.

Latest Releases from other Companies!

The year just started and there are some games out there ready to be played, here are them:

BLOOD TIES




By Gongoria, creators of Grimoire Chronicles.

Join Chloe and her friends in a journey to stop the evil vampires!
Chloe finds out there is another race living among the mortals, what will she do now? Play and find it out!






Want help or you have some questions about this game? You can discuss the game on the forum!

INFERNAL VEIL




By Oliveair Games, creators of Eternal Twilight, Eternal Sunrise and more...

The world of Redenda is in danger of a mysterious Shadow Army coming from seemingly nowhere ... the king of Redenda sends a cry for help to the surrounding countries. Few brave adventurers brave the might of the Shadow Army. However one brave woman from the distant land of Endraynal arrives in Redenda with a pure heart, and a courageous soul. Can she make the difference in the battle against these deadly fiends?






Want help in this game too? Post your questions on the forum!

Community Events!

An event just ended at the forum, so there are no events by now. More events will be coming in 2011, unfortunately we have no idea what will be the their themes. Forum Contests!

The contest section is opened again for the public lol. Now featuring something new, the signature contest. Anyway don't forget to go there and post your entry and also vote for MOTM.

Aldorlea Everywhere!

Aldorlea is growing very fast, you can also find Aldorlea in other places like facebook, youtube and other places. Click on the links below in order to access the pages:

Aldorlea Facebook Page
Here you can check the news that happens through Aldorlea, from new games to magazine articles, if you're part of Aldorlea Facebook, you'll be the first to know about these things.

Aldorlea Youtube Channel
Wanna play any Aldorlea Game but don't know from where start? Check the videos of Aldorlea Games on youtube and see what you like most.

Aldorlea DeviantArt Page
Here you can see arts of all Aldorlea Games and also submit any fanart of any aldorlea game here, all you have to do is contact Indinera to do so.

Aldorlea on Mediafire
All Aldorlea Games available to download from mediafire.

D-Squall


... I am new on Aldorlea...





TOP 5 - SUMMER 2017
Most Popular Games

#1



Little Hearts
#2


Lycah
#3


Witch Hunt
#4


The King's Heroes
#5


Laxius Force II

Coming Soon
on Aldorlea

Laxius S
Legend
Where Are We?