Choose Wisely



Witch Hunt


Little Hearts


Echoes of Aetheria



Asguaard


Witch Hunt


The Book of Legends


Moonchild


Elendia Ceus


Little Hearts


YOU and who else?


A Timely Intervention


The Tale of a Common Man


Undefeated


3 Stars of Destiny


Laxius Force III


Laxius Force II


Laxius Force


Millennium 5


Millennium 4


Millennium 3


Millennium 2


Millennium


Dreamscape


Sylia


Opaline


Onyx


Girlfriend Rescue

ALDORLEA MAGAZINE - APR. 22, 2011

News on the Forum!

Hello guys...
Here's another article from Aldorlea Magazine to keep you updated with the forums happenings.

Mystery Developer!

Well, I feel like an old man, repeating the hottest news again; but if you didn't know it, I am inclined to ask you, where have you been living till now!!!?
In any case, the secret developer has walked out of the veils of darkness, from the very depth of mysteriousness to show herself...
And she is... Ensorcelled, with her game Katie's Quest (Name subjected to change in future).
As we all know, Indinera has been helping her in the development process and as expected from a student of 'The Trickster', this fellow is quite mischievous himself.
Want to know why?
Or maybe you want to know the story behind her username? (If you do ask her, please let me know... :-D) But I'm not spilling any secrets... go and see for yourself.
And I can see my future here in trouble if I write more about other forums... :-p
After all I have a job to maintain. :-p

Ensorcelled - Bringing Magic Into Your Life

Latest Release from Other Developers!

In the time span between our articles, three games have been released by other developers.
Following our norm, we are going to give you a brief intro of them...

THE A.TYPICAL RPG
This new RPG is made by Pyrodactyl Games, whose lead developer Arvind some of you might already know at least as a character in Laxius Party!




The A.Typical RPG is a quirky game that seeks to put you in the role of a college student having the weirdest week of his life as he shapes his destiny, while trying to keep a social life and decent grades. With hand drawn graphics and retro-yet-modern music players will have to play football, cheat on exams, use raw emotions to sway people's opinions, brawl with bullies, rebel against teachers and much more!

Can our hero save the world? Can he pass the exams coming up next week? Is the world in any danger at all? Can he face the girl of his nightmares? The game plans to answer this and many other questions.Get ready for an experience that is – well, atypical.

GAME FEATURES:

- Contains mundane yet exciting situations
- Tactical gameplay
- Hand drawn art
- Modern yet retro music
- Branching storyline
- Lots of awesomeness




ALPHA KIMORI
This new RPG is made by Sherman3D.

Alpha Kimori™ Episode 1 is the first of a trilogy of cute, bright, and colorful Japanese Anime inspired episodic casual 2D Role Playing Games, which feature an intricate action-adventure epic story with a delightful mix of sci-fi and fantasy elements. If you are a fan of Final Fantasy, Xenogears, Evangelion, Gundam Seed or nostalgic JPRG games, Alpha Kimori™ is for you. According to the developer, it took 5 years to make it.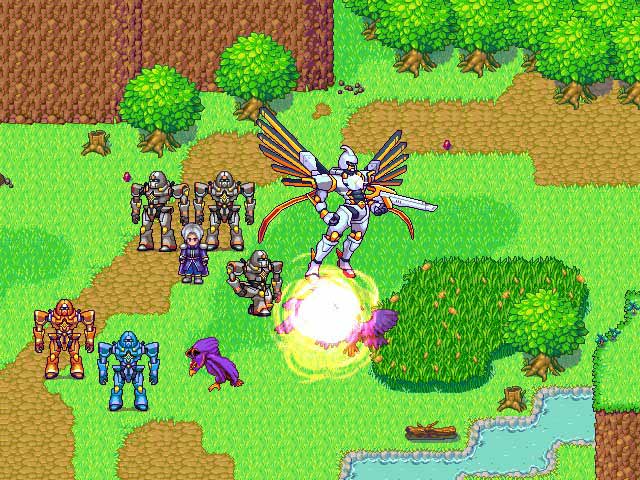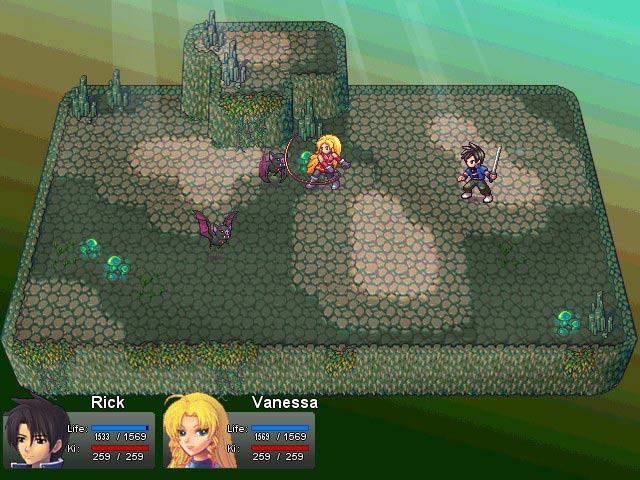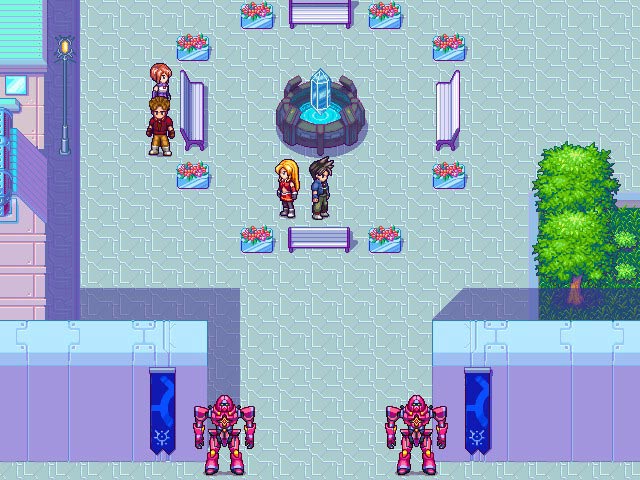 GAME FEATURES:

1) Cute Japanese anime inspired graphics.
2) Engaging sci-fi cum fantasy interactive novel storyline with lots
of twists and turns.
3) Player is never lost with quest journal.
4) Classic Japanese RPG Turn Based Battle gives player time for strategy.
5) Ki Skill animation and battle elemental special effects.
6) Conquer loneliness with party members following the switchable leader.
7) Avoidable combat with visible enemies.

You can discuss this game on this thread:
ALPHA KIMORI

VAGRANT HEARTS
This new RPG is made by the developers of Dark Souls and Last Heroes series, so they don't need any further introduction.




The sisters Scarllet and Beatrice have lived their entire life in their hometown Ganto. After their mother passed away due to a fatal illness, they both became even closer to each other. As the years went by Beatrice started to discover her "gift", the ability to heal anyone from anything with a simple touch, she became the village's healer and such ability eventually caught the interest of the Brotherhood. A guardian from the organization was sent to Ganto Village, where Scarllet and Beatrice are waiting to start a journey that will change their lives forever...




GAME FEATURES:

- 10 Optional Bosses!
- Special Crests!
- Hidden Dungeons!
- Hidden Characters!
- Ultimate Weapons!

You can discuss this game on this thread:
VAGRANT HEARTS

Community Events!

The first-ever Menage Event is here and it is organised by WeaponMasters...
You can catch the fun at:


Forum Contests

Like usual, monthly contests are taking place. If you think you have a cool Avatar or a cool Signature or if you are creative, drop by the thread:
Contest Zone

But what to do if you qualify for none of this? Well I would still say that try your luck in the first two.
But you can also be a responsible Aldorlean (unlike me) and cast your vote for whoever or whatever you like.

Avatar Contest
Signature Contest
MOTM
Creativity Contest


Last Forum Contest Winners!

Avatar Contest:
Signature Contest:
MOTM: jyarceus1993
Creativity Contest: CEMF

Birthdays!

Aldorlea Magazine gives their Heartfelt congratulations to zheqianin (Zhee) who celebrated her birthday on April, 15, 2010 (Friday).
May God bless her.
And we would also like to congratulate D-Squall, my fellow Magazine Writer on his 17 birthday which he celebrated on April, 17, 2011 (Tuesday).
May God bless him.

Mystery Game Winner!

As most of you may know... Indinera organised a game in which the winner would get a mystrey game for free,
And the winner of that game is...
Mystery Game Winner

I'm not telling; go and see for yourself.
Or you can just go and see the Mystery Game thread...

Mystery Game

Aldorlea Everywhere!

Yeah mate, you read it right.
Let me just remind you how far the roots of the tree called Aldorlea have spread.

Aldorlea FaceBook Page
This is THE place. I speak from pure experience; after all I came to know about Ensorcelled from my FaceBook Notifications.

Aldorlea YouTube Channel
Why do you need to go there? To get a sneak peak in the gameplay of your favourite game.
And what if you have already played it?
Simple, to reminiscence the climax scenes.

Aldorlea DeviantArt Page
Loved the artworks of Aldorlea games? I sure do. So just pop in there to admire character sketches to development sketches and or just to see the wonderful fan artworks by the people among you.
And if you want to submit your own fan artwork, just drop a PM in Indinera's inbox and he will see what he can do... which in simple words is, your artwork will be showcased there as soon as he nicks some time from his schedule.

Aldorlea on Mediafire
What can I say?
If you are reading this, the chances are you have already witnessed the collaboration.
If not, go feel it.

And now, we come to the end of another article.
Hope you enjoyed it as much as I enjoyed writing it... And please don't consider it a cliché line, I really enjoyed writing this article while music played in my headphone.
So this is me, signing off...
Until the next time, be safe and happy...

DragoonHP


... I am new on Aldorlea...





TOP 5 - SUMMER 2017
Most Popular Games

#1



Little Hearts
#2


Lycah
#3


Witch Hunt
#4


The King's Heroes
#5


Laxius Force II

Coming Soon
on Aldorlea

Laxius S
Legend
Where Are We?